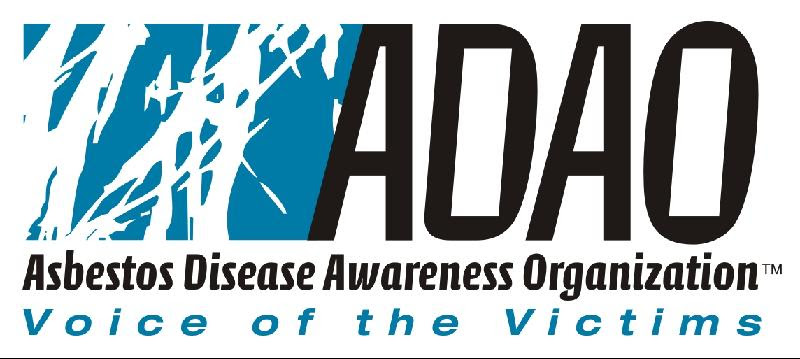 The
Asbestos Disease Awareness Organization
(ADAO) applauds the statement given on April 2, 2014 by
Rear Admiral Boris Lushniak
, Acting U.S. Surgeon General
that
"

There is no known safe level of asbestos exposure and precautions should be taken to protect your health."
ToxicsWatch Alliance (TWA) and Ban Asbestos Network of India (BANI) joins ADAO in welcoming the statement of

Rear Admiral Boris Lushniak

, Acting U.S. Surgeon General and hopes that his counter part in India will pay heed to the fact that "T

here is no known safe level of asbestos exposure."
As his statement explained, "Scientists have long understood that asbestos can cause mesothelioma, lung cancer, and other lung diseases when the fibers are inhaled...Apparent symptoms and disease may take many years to develop following exposure, and asbestos-related conditions can be difficult to identify."
Since 2004, ADAO has been working with Congress and the White House to prevent asbestos exposure in efforts to eliminate deadly asbestos-related diseases. The 10th annual Senate Resolution 336, designating April 1 - 7 as
National Asbestos Awareness Week
includes a chilling list of facts about the dangers of asbestos. "Asbestos is deadly. It does not think; it just kills. This so-called miracle mineral gets into your body and doesn't show itself for years," said
Michael Bradley
, a 29-year-old mesothelioma patient. Bradley is a presenter at the ADAO Conference, on the topic "Asbestos Ruined My Life." Each day of the
2014 Asbestos Awareness Week
educational campaign features the Acting U.S. Surgeon General's statement, guest blogs from experts and patient stories like Bradley's, shared through social media networks.
"More than 10,000 Americans die every year from preventable diseases, yet exposure continues," stated Linda Reinstein, ADAO Co-Founder and President.
"The time is now for Congress to begin the steps to reduce and eventually stop asbestos imports and ban asbestos. Fifty-five countries have banned asbestos, but the U.S. is not one of them. Millions of tons of asbestos remain in U.S. homes, schools, offices, and factories. The U.S. Geological Survey (USGS) reported that in 2013, U.S. asbestos consumption was 950 tons in order to meet 'manufacturing needs.''
There is consensus from the U.S. Environmental Protection Agency, National Institute for Occupational Safety and Health, World Health Organization, International Labor Organization, and International Agency for Research on Cancer that asbestos is a carcinogen and there is no safe level of exposure to asbestos."